FX5_MACD_Divergence
FX5_MACD_Divergence
After the success of the original indicator, I decided to write more indicators for detecting divergence between price and another indicator.
This indicator will plot divergence lines on the MACD indicator and will give a buy and sell signal by displaying green and red arrows. It also has a built-in alert function. As the original indicator, bullish divergence is plotted in green lines while bearish divergence is plotted in red. If the divergence is classic the line will be solid and if the type is reversed the line will be interrupted.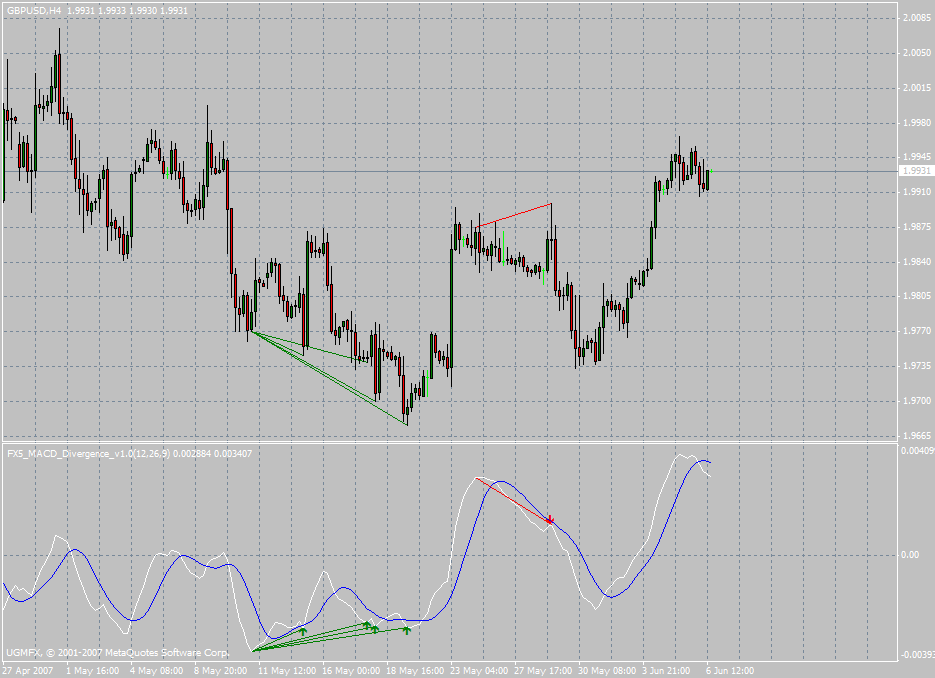 I hope you get the most benefit from this indicator.
Changes to version 1.1:
– This version is directed to traders who do not want repainted single. The signals are not repainted buy they are delayed one candle.