Friday_line Indicator
Friday_line Indicator
Indicator shows vertical lines at last week bar.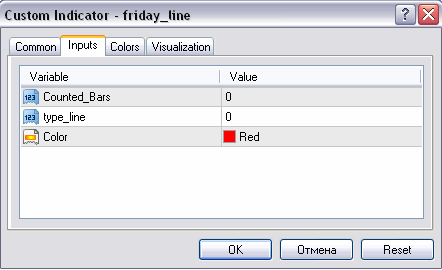 Parameters:

Counted_Bars – number of bars in the calculation, 0 means all bars.
type_line – line type.
Color – line color.
Indicator runs once, to run again make reinitialization.
It deletes only its own lines, the lines are names using the bar dates.