FX5_Divergence
FX5_Divergence
A divergence is a powerful tool for detecting price reversal points from support and resistance zones. It usually gives us a relatively early signal compared to those given by moving average indicators. It can be successfully applied to many technical indicators and end up with good results.
This indicator will plot divergence lines between the price and OsMA indicator. It will give a buy/sell signal according to the type of divergence that was detected. The indicator also is capable of drawing divergence lines for the whole history prices located within a specific chart.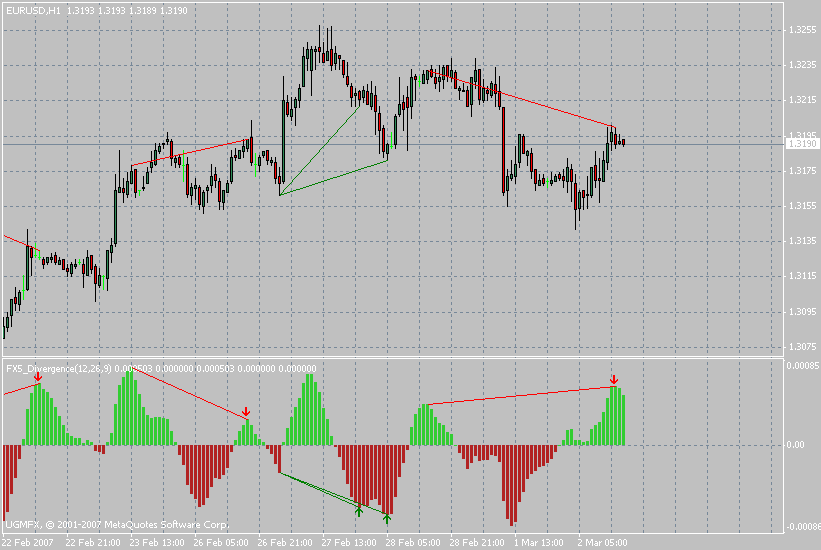 Bullish divergence will be plotted with green lines on both price and OsMA idicator windows.