You see all signals sent by our thousand of robot advisors running since 2011 with the best result you can find on internet for retail user. We were awarded many times to the accuracy of our signals. At right, you have the trades opened by our robo-advisor with the instrument at the top, the direction (Buy/Sell), the statistics sign is clickable and you can then go the performances of this robot-advisor during the last 2 months.
You have also the StopLoss (SL) and TakeProfit (TP) recommended for this signals and when the signal has been sent. All signal can be taken up to 5 minutes after they were sent. The interface of nucleus (where you are) display in real time what the robot advisor is doing, 1 second after at maximum and often less than 1 second.
At right, you have all the position closed by our robot advisors and the gain taken in pips , the "Profit". If you want to follow what happen really, you need to close when the couple instrument/robot-advisor is closing. The name of the robo-advisor is written in orange like "Glimspy", "OnTheRiver" ect..
GO LIVE WITH FXCM or FXDD NOW !
LATEST REPORT ABOUT OUR ROBO-ADVISORS
HISTORICAL PERFORMANCES OF OUR ROBOT ADVISORS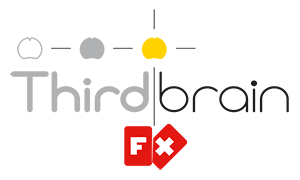 Tel : +41 22 534 90 24 , skype : support.thirdbrainsa, email us: support@thirdbrain.ch
ThirdBrainFx has been operating since 2010 and is a software application designed to buy and sell foreign currencies and financial instrument automatically . This software is made up of multiple programmes called robo-advisor, each of which is independent of the others, and which are essentially based on mathematical algorithms. Robo-advisors will in 2020 manage US $255bn of Assets worldwide. Our Robo-Advisors are based on several years of development on man-machine interfaces designed to reproduce the behaviour of a human trader, our aim is to understand the motivations of leading traders to take advantage of the remarkable opportunities available in the foreign and stock exchange market. This is the biggest market in the world, with trillions of dollars traded every day. Our(s) software(s) are designed to give you a small place at that table and help your savings grow with rates of return that you will never get from your bank, even though it uses YOUR money to carry out the same foreign exchange transactions every day. We are confident that one of our products will match your risk profile and financial requirements.