Become an affiliate and earn 50 USD each time you sell a 169 USD ThirdBrainFx monthly subscription.
Each client of ThirdBrainFx can activate an affiliate code simply by accessing "My affiliate report" in the menu "My Account".
You can use the provided link to send traffic via your social network, web page or email your friends.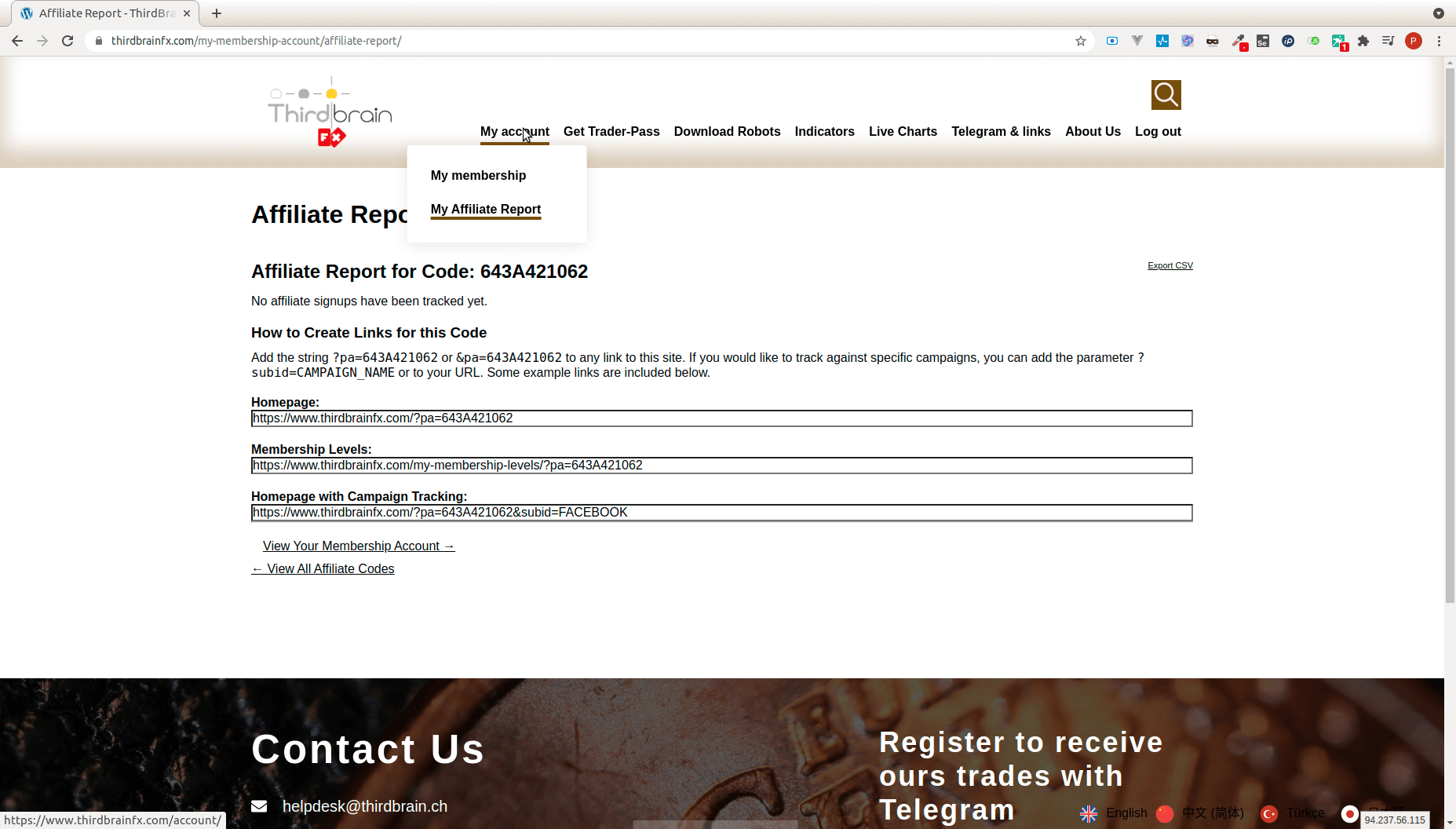 If you are already a client, the affiliate program starts with the first subscription payment done with success. Then, we will give you 50 USD each time you bring us a client who register to a monthly subscription of 169 USD.
We will pay you via bank wire or any other method you would like when the commission reaches 100 USD. Come back to our support at helpdesk@thirdbrain.ch.
If you are not a client of ThirdBrainFx right now, you need first to open an account here :
Note that your link for affiliate are only produced if you buy a subscription. If you want to be an affiliate without testing our product. Please register and ask support : helpdesk@thirdbrain.ch
The payment for you will start from the second affiliate you brought back.
To ask to be paid, it's simple: write us at helpdesk@thirdbrain.ch at any moment when you get a minimum of 2 registrations, and we will pay you within the next two working days.